Karolin Zühlke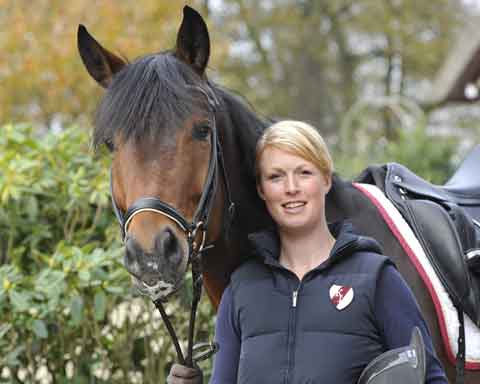 Born in 1981 in Tarmstedt in the county Rotenburg, I was raised in the countryside. Therefore it was obvious that from an early age on horses played an important role in my life. I got my very first own pony at the age of 10. Benji, a Fjord horse, is still enjoying his retirement with us.
The horse virus had infected me that much that I deceided to make my passion my job. In 1998 I started my training to become a "Pferdewirt" under Hartwig Burfeind. The third year of training I finished under Hans-Heinrich Meyer zu Strohen in Hoya. I collected valuable experiences in the following years under Jürgen Koschel and national coach Jonny Hilberath. I was allowed to participate in county, district, state and federal youth championships. The most beautiful show experience for me was the 2002 World Cup-qualification in Poland with "Rio's Banause". Successes from young horse classes up to Grand Prix were the reward for hard work. In this time, in the February of 2005, I was awarded the title "Pferdewirtschaftsmeister".
Since 2007 I have been self-employed at our place in Worpswede, Weyermoor.