Magnetic Field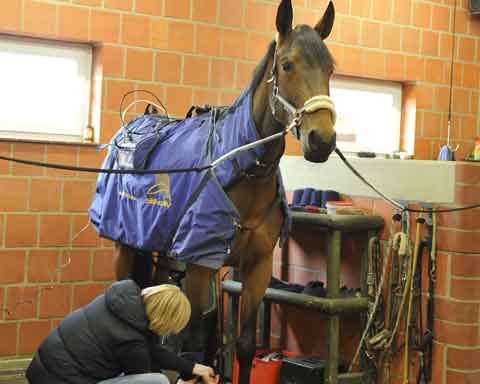 Regenerating and
Strengthening
In many different ways the effectiveness of the pulsating magnetic-resonance-stimulation has been proven and displayed in the past years.
The organism itself radiates a strong electromagnetic field, in which several interactions occur on a cellular level between atoms, electrons and molecules.
The pulsating magnetic field influences through coordinated, vibrant magnetic fields and supplies energy from the outside to the weakened organism.
Indications
Strengthening of the immune system
Improvment of bloodstream and relaxation of musculature
Relief for swollen legs and joints
Optimization of regeneration after training
Soothing of nervous and sensitive horses before and after training and competition
Aid for overacidification
Therapy for the entire locomotor system
Therapy for back pains, stressed tendons and joints
Colic-Therapy
Resolution of digestive problems
Aid for respiratory disease
Shortening of recovery time for acute and chronic conditions
supportiv therapeutiv measure for pain