Training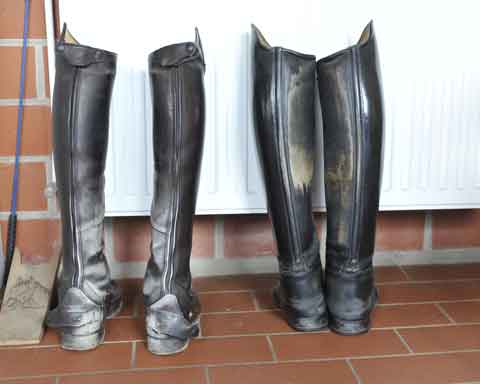 The Journey is its own Destination
The communication between horse and rider is of special value for us in the every day work and training. The respect for one another should never be lost out of sight.
The schooling and training of our horses is carried out after the principles of classical equitation. Part of this means to adjust the training to predisposition and health situation. Of course it is our effort to work the horse from back to front, to keep the nose befor the perpendicular and the neck as the highest point. That is the ideal. The way to achiving this goal can certainly be to work the horse strechted with a downwards tendency, sometimes at the risk of the nose coming behind the perpendicular. The how is the relevant aspect in training. The journey is its own destination and one should never lose the destination out of sight!
Our horses compete result-oriented in young horse classes and all the way up to the advanced level. Rider and horse on first level are as welcome to us as those showing in advanced level classes. The riding lessons are always carried out according to performance level of rider and horse.